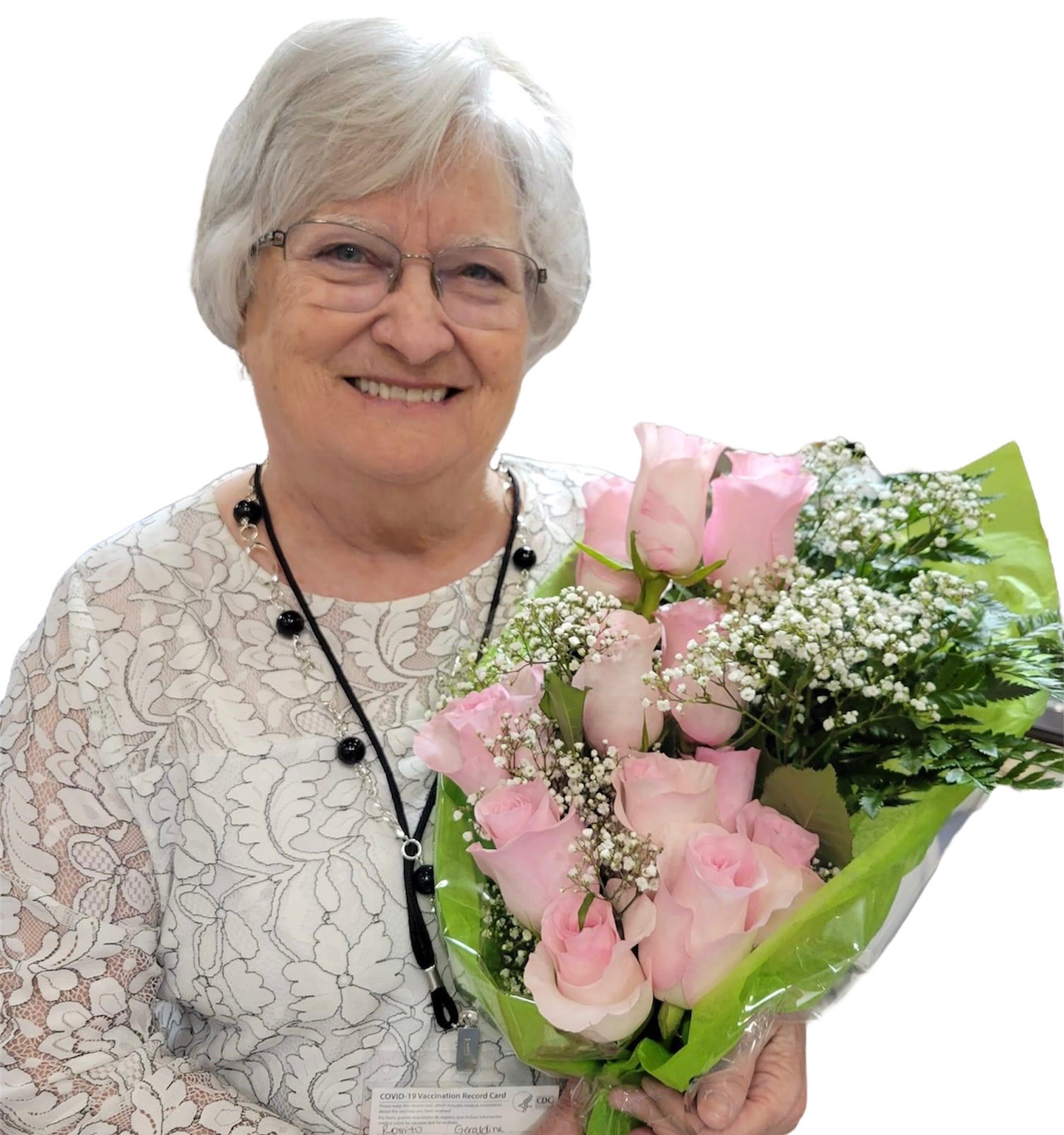 Geraldine (Dini) Cullen Romito
, 83, of Ocean View, DE died peacefully surrounded by her family on Saturday, September 10th, 2022.
Dini was born on May 29th, 1939, in North Tarrytown, NY, daughter of late George W. Cullen and Helena Walker Cullen. Dini's wholehearted devotion and dedication to family is a legacy that will live on for generation after generation. Dini was pre-deceased by her husband Virgil A. Romito and twin brother Gerald "Jerry" Cullen of Claymont, DE. She is survived by her sister Patricia (Fran) Okoniewski of Lewes, DE, brother George Cullen of Wilmington, DE, sister-in-Law Lynette (Rick) Davis of Sarasota, Fl and their extended families; her six much-loved children Susan West (Susan) of Downingtown, PA; Mary Ellen Hagerty (Earl) of Chadds Ford, PA; Laurie Patricia (Bill) of Kimberton, PA; Stephen (Andi) Romito of Ocean View, DE; Nancy Romito (Scott) of Chadds Ford, PA; and Carrie Mink (Greg) of Glen Mills PA; thirteen grandchildren, Ryan (Amanda), Shawn, Kyle (Maria), Casey, Corey (Claire), Megan, Danielle, Makenna, Michael, Cullen, Andrew, Morgan and Merrin; five great grandchildren, Kinley, Landon, Roman, Reagan, and Luca.
Dini graduated from Claymont High School in Claymont DE, in 1957 where she excelled in her schoolwork, became Head Baton Twirler for the marching band and met her beloved husband Virgil Romito, and became high school sweethearts. Upon graduation from high school, she worked as a secretary for Dupont. Upon her marriage to Virg, they immediately started their family of six children. Dini's very busy career as a mom began at 22 years of age, yet she also became a top sales manager for Home Interior Decorating. Dini ultimately focused her attention on her great passion for bridge achieving Life Master status in the American Contract Bridge League. She then opened and successfully ran Shuffles Bridge Club for over 25 years. She dedicated her energy into running an all-around club for players at all skill levels. Dini was a wonderful teacher, introducing the game not only to hundreds of students in the area but also helping to mentor other directors.
From a young age, Dini was always learning and exploring new things. It all began with the love of games - marbles, cards, scrabble, word games, horse track betting, casino slots and of course her greatest passion bridge. Deeply intelligent, Dini's creative spirit led her to pursue many interests including astronomy, opera, fishing, vegetable canning, cake decorating, pie making, crafts, learning Mandarin Chinese, watercolor painting, ancestry and most recently hand bell ringing. Her love of travel started in the family camper. She expanded her travels throughout the US and internationally, including living abroad in Taiwan and Singapore which inspired a travel bucket list that her family will continue to carry on.
Dini's constant smile, humor, laughter, and genuine love towards others will be missed by all that were lucky enough to have spent time with her. We shared precious moments sitting on the back porch in the morning while she drank her fresh cup of coffee. She was FUN, simply the best, always planning surprises and adventures, establishing life-long dearly held traditions and encouraging each on their own path. Her grandchildren referred to her as "The Grammy" and all loved playing dice, cards, and cribbage games late into night, with her bucket of quarters at her side. Her children and grandchildren, family and friends will cherish the legacy of togetherness: Family first, keep doing your best, but most of all take time to ENJOY each other with unconditional love.
We hold many cherished memories in our hearts and are extremely grateful for her full life, well lived, and shared with us all.
A memorial service will be held to celebrate Dini's life on Friday, September 23, 2022, at Mariners Bethel United Methodist Church, 81 Central Avenue, Ocean View, DE, where friends may visit beginning at 9:00 AM-10:30 AM, followed by a celebration of life service beginning at 10:30AM. Interment will be private.
In lieu of flowers, please consider donating to the ACBL Educational Foundation at
https://www.acbleducationalfoundation.org/donate.php
to honor her passion for teaching bridge, or to the American Lung Association at
https://action.lung.org/site/Donation2?df_id=31272&mfc_pref=T&31272.donation=form1
.